Hi Community Quiz Support,

I have bought, downloaded and set up the Community Quiz component on a site at http://j2q.co.za/mid/quiz1 , Under Multiple Choice Tests.
Currently quiz purchases are in sandbox mode.
The problem herein lies that when a person/account has purchased and 'payed for' a specific quiz and is redirected back to continue to the quiz, it redirects the user to what seems like an SQL error. Please see the attached image for information on the error.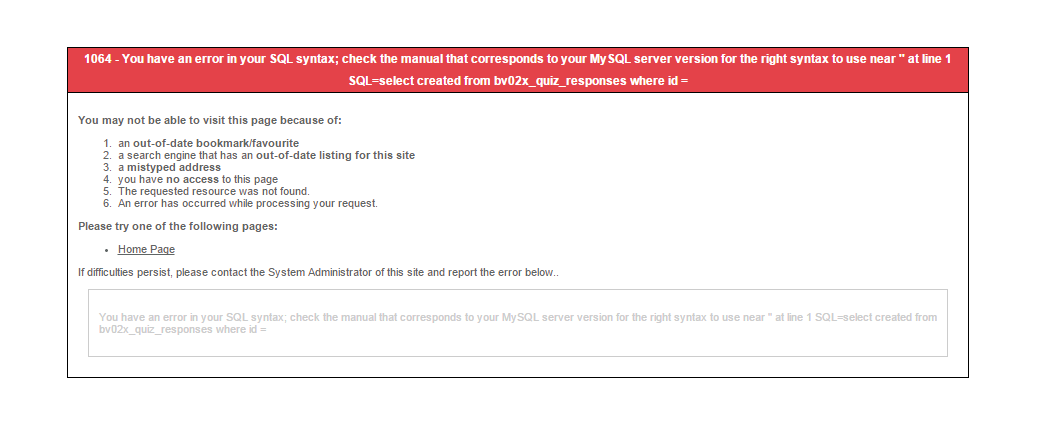 I have seen similar issues on your forum, but am unable to make sense of it.
How can I solve the above issue?

Thank you in advance for your kind support,

Best regards