We are the programmers! We develop the code that just works!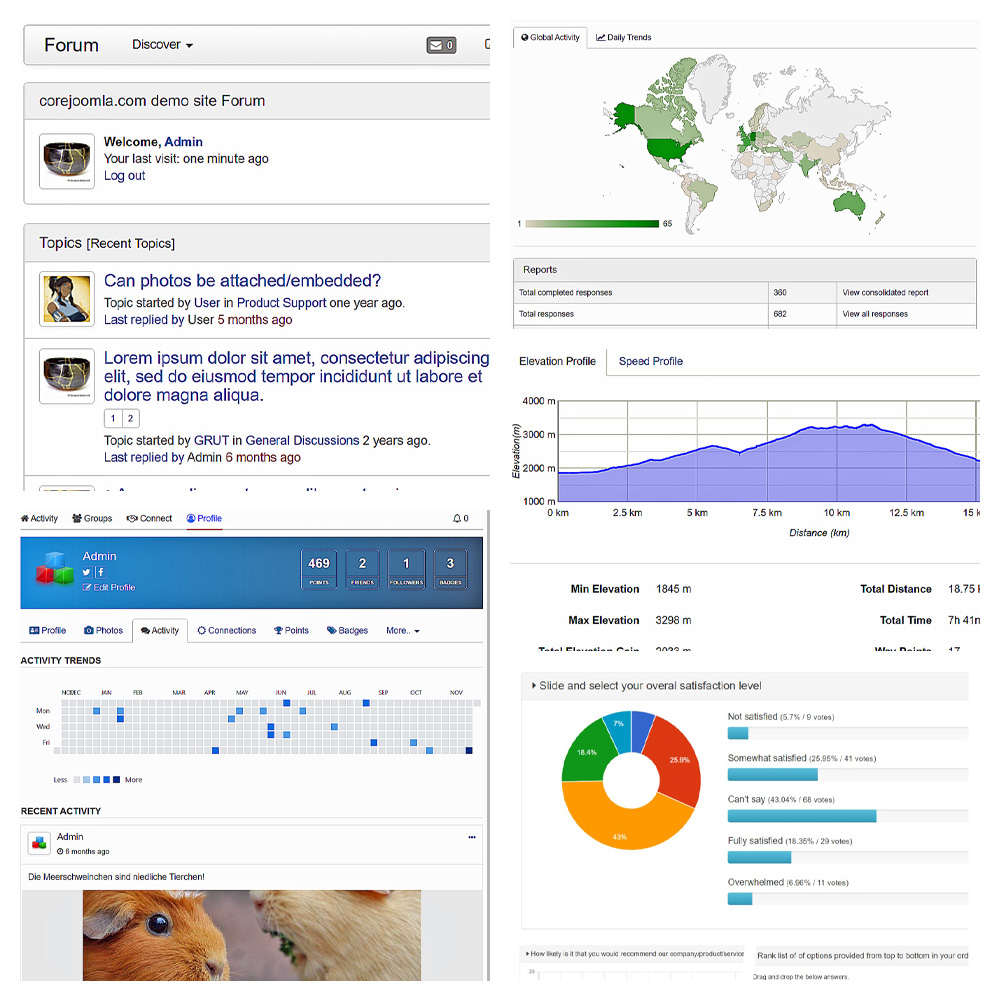 We build the tools that we use everyday. Be it a tool to get feedback from your customer or a social app to engage them, we have the right tools for you.
All our extensions are designed with the people in mind. We are specialized in building the tools which are used by thousands of users across the world.
We enabled thousands of startups and businesses worldwide to build their business with the right tools needed.
All our extensions are fully customizable. We choose the right mix of features to build light weight and effecient software.
Extendable
Our extensions comes with plugin events to extend their functionality. Checkout the documentation.
Overrides
Not every website is same. So we give you the freedom to customize the extensions with sharable layouts.
Bootstrap
All our extensions are Bootstrap enabled. We support all Bootstrap versions.
Access control
We design with security in mind. Our extensions comes with integration with Joomla ACL for most functions.
Integrations
Integration with third-party extensions allows you to extend the functionality without replacing your existing plugins.
Theme support
We support all major theme providers and the templates based on Bootstrap framework.
We helped thousands of people build their dream websites. Here are the few reviews shared by our users on Joomla Extension Directory.
Super Easy to use! Great and well worth the $$$. The program does exactly what it says it does. Tons of survey options just about any combo you can imagine.
Great value for money, especially when you consider the quality of the extension, the frequent updates, and the great support.
I highly recommend Corejoomla extensions! I tried several polling apps (free & paid) & found this to be the best by far.
We have flexible plans to choose from. Single extension or bundle. Choose the right plan that suits your needs.